ZYiMBOLD PROPERTIES & INVESTMENT LTD
We are property expert. If you are looking for a place to acquire genuine property without stress, look no further. Zyimbold properties has got you covered.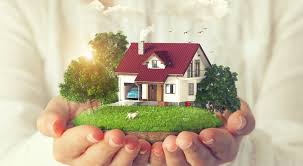 Ziymbold Properties & Investment Ltd is a duly registered Estate firm In nigeria. The formation of this organization is firmly rooted on the urge to fill the gap created by the inability of many Nigerian and foreign investors to acquire Land and Landed Properties by way of Renting, Leasing or outright purchase with ease.
Our operations are spread all over the Federation and Managed by young entrepreneurs with professional skills. We offer a wide range of services in Real Estate and Property Management sector of the economy.Our Services are well packaged and can be tailored to suit each individual or corporate requirements.
Checkout Our Selection Of Finest Properties Across The Nation
What Are You Looking For?

We are connected all over Nigeria. With our connections, you are rest assured of getting a trouble free land of your choice anywhere in Nigeria. 

Purchasing a property free from all encumbrances may be a concern. But with Zyimbold Properties & Investment Ltd, you are rest assured.

Rentals/Leases has never been so easy. Our many years of experience coupled with our young and dedicated staff, your real estate needs are made easy.
Let's Find You a property The perfect Place You Deserve
E-mail: info@zyimboldproperties.com
Website: www.zyimboldproperties.com